Traditional Art, Digital Art, Art & Artificial Intelligence
Today the transformation of Art through technology is accelerating and I see in Digital Art new opportunities for artistic experimentation and an opportunity to democratize art by making it easier to access works. The artist is no longer the sole creator of a work, but often the mediator or facilitator of interactions between the public and it. Currently, the cutting edge of digital technology is artificial intelligence and AI works are often the result of complex collaborations between an artist and a team of developers, scientists and graphic designers.
Promoting young artists

We are all artists: using new creative platforms

Digital art projects in music, lyrics, dance, photography and multimedia art
2022 - Les Ateliers liés aux nouvelles technologies d'Intelligence Artificielle.
Real "Windows on the future", these workshops are intended for all, allowing everyone to discover and to experiment with AI technology in an artistic, playful and interactive way!
 Atelier 1 :
Restauration de vieilles photos. Restauration de photos  grâce aux algorithmes AI  Colorize,  AI Enhance, AI Retouche, AI Repair de Microsoft.
Atelier 2 :
IA Portrait. Reconnaissance des visages et transformation en tableau de maître par le logiciel IA Portraits collaboration MIT et IBM.. Débat et forum de discussion sur son utilisation; les pour et contre de la technologie.
Atelier 3 :
Générateur de photos. Création de visages à l'apparence réelle et très détaillée mais qui n'existent pas dans le monde. Le logiciel de ICONS8 offre des images libres de droit pour la publicité et le design.
Atelier 4 :
Animation des visages. L'algorithme Deep Nostalgia. permet d'animer les visages dans des photos fixes et créer des séquences très réalistes
 Atelier 5 :
Deep dreams Le logiciel open-source de Google « Deep Dream Generator » permettant la reconnaissance des motifs d'une image a donné lieu à des nouvelles représentations artistiques psychédéliques, abstraites ou hypnotisantes (l'« inceptionnisme ».
Atelier 6 :
GPT-3 parole et écrit.Le logiciel de traitement de langage naturel Open IA permet la reconnaissance vocale, la reconnaissance de textes et la rédaction d'articles automatisée.
Miroir d'art, une animation artistique qui vise à refléter l'environnement dans le style des peintures iconiques. Basée sur l'apprentissage profond et en particulier sur le « style transfert », cette technologie permet la détection des caractéristiques de style d'une oeuvre picturale et sa transposition sur des images réelles. Miroir d'art met en scène le public. Son image est captée par une caméra et ensuite stylisée en temps réel. Nous utilisons des peintures d'artistes célèbres ou non, ainsi que des œuvres créées par l'intelligence artificielle.
Projet pilote : IA & Emotions
Pouvez-vous imaginer un monde où les émotions humaines peuvent être automatiquement exprimées en images ?
Exposition de peintures générés par un algorithme d'intelligence artificielle qui évoquent des émotions humaines. Par leur visuel les œuvres d'art peuvent transmettre des émotions humaines en utilisant des symboles et des idées abstraites. La capacité de les créer réside dans le talent et le penchant personnel de l'artiste
Et une Intelligence Artificielle , entité sans émotion peut apporter une contribution à un domaine dans lequel la sphère émotionnelle joue un rôle central ?
Schéma synthétique du pipeline, des entrées (à gauche) aux sorties (à droite) Piera Riccio "Design of a Brain-Computer Interface to translate emotional states into original paintings."
2019 – « Mosaï'ciel » (Biot, France)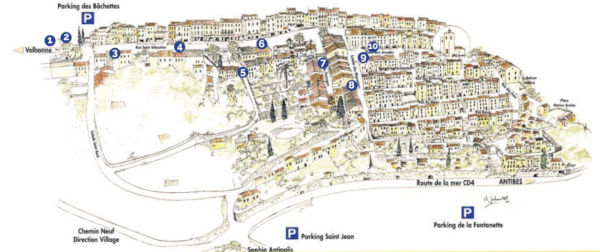 A cultural tour in the village of Biot presented by a unique, virtual guide, "Heidi". Heidi Hoegger Melano, who passed away in 2014, returns "virtually", allowing us to re-live her works, her life and her memories with Lino Melano, thanks to new AI technologies.
(Virtual guide)
The virtual guide "Heidi" tells the visitor the story behind each of the works on the tour including anecdotes, memories and explanations.
An attractive map of the route (A4 format) is available at the Biot Tourist Office as a real souvenir, a reminder of the tour taken through the streets of Biot.
As protagonists of many innovations in mosaics, Lino Melano (from Ravenna) and his wife Heidi Hoegger Melano (of Swiss origin) invented the Gigantism technique. They undoubtedly changed the way their peers looked at this art form by creating genuine artist-to-artist collaborations with some of the greatest artists such as Chagall or Braque...
The facades of the Fernand Léger Museum in Biot, the largest mosaic museum in the world, were created by the Melanos, who also used the technique of Gigantism
2012 - A shower of colours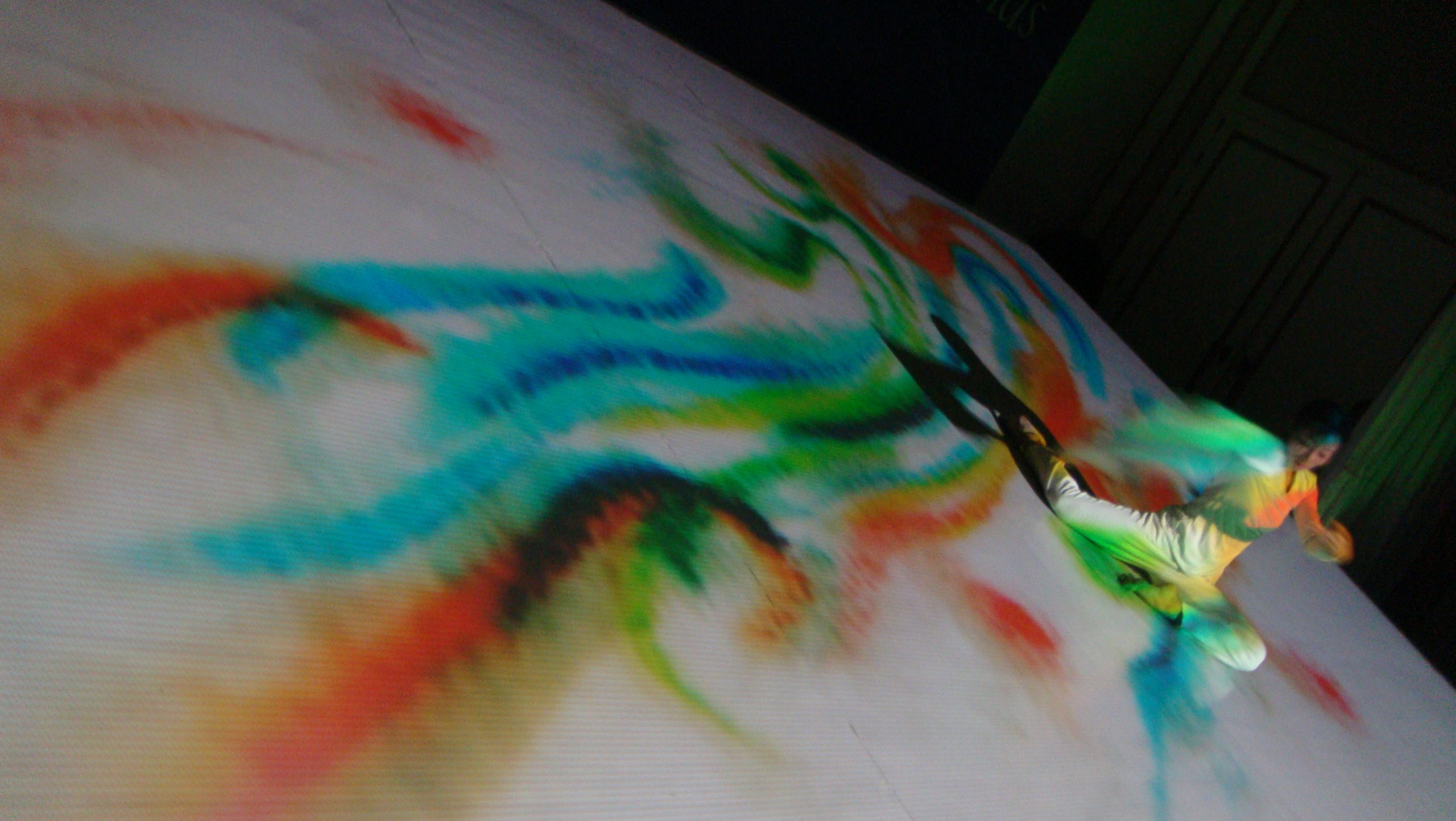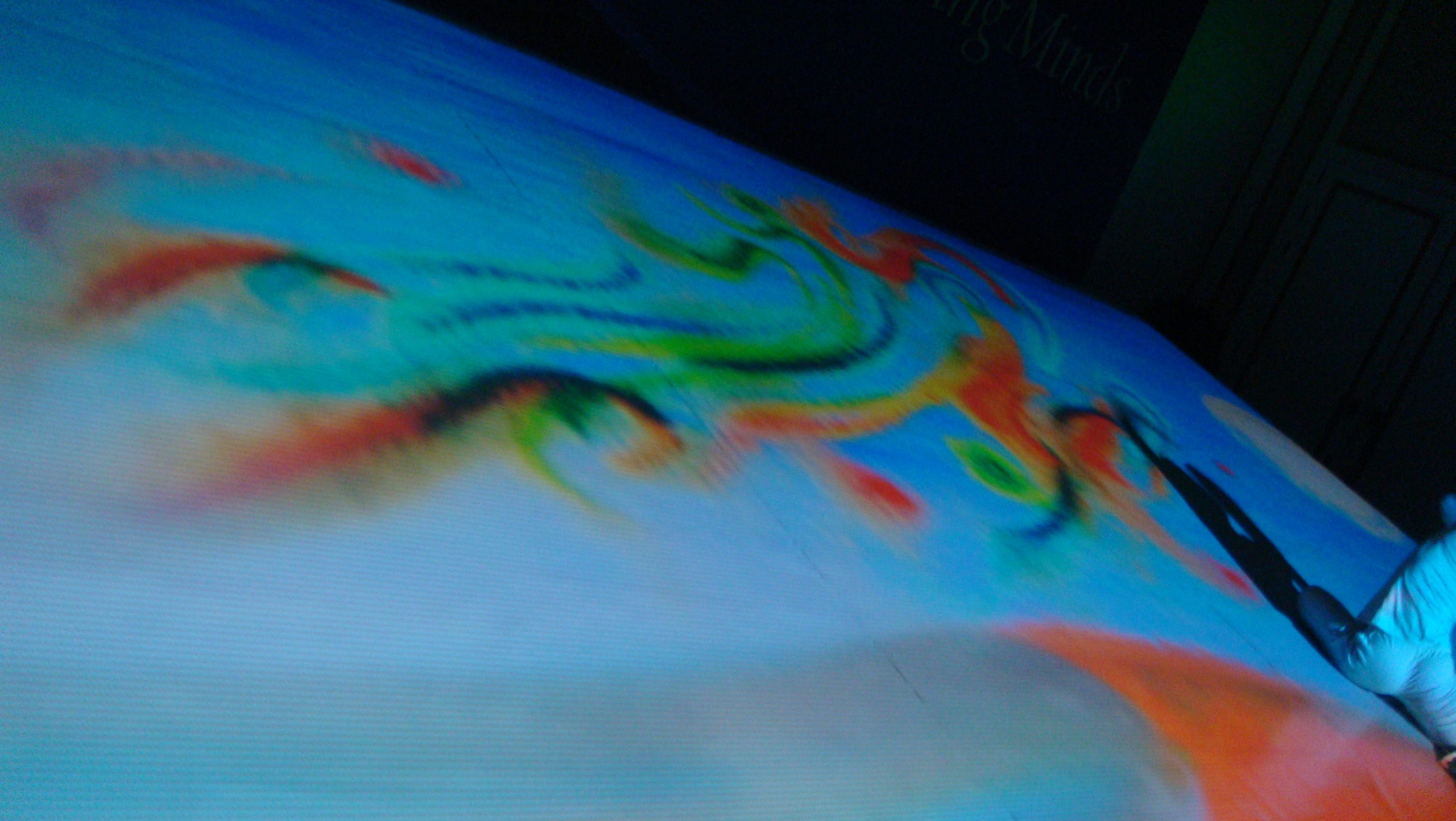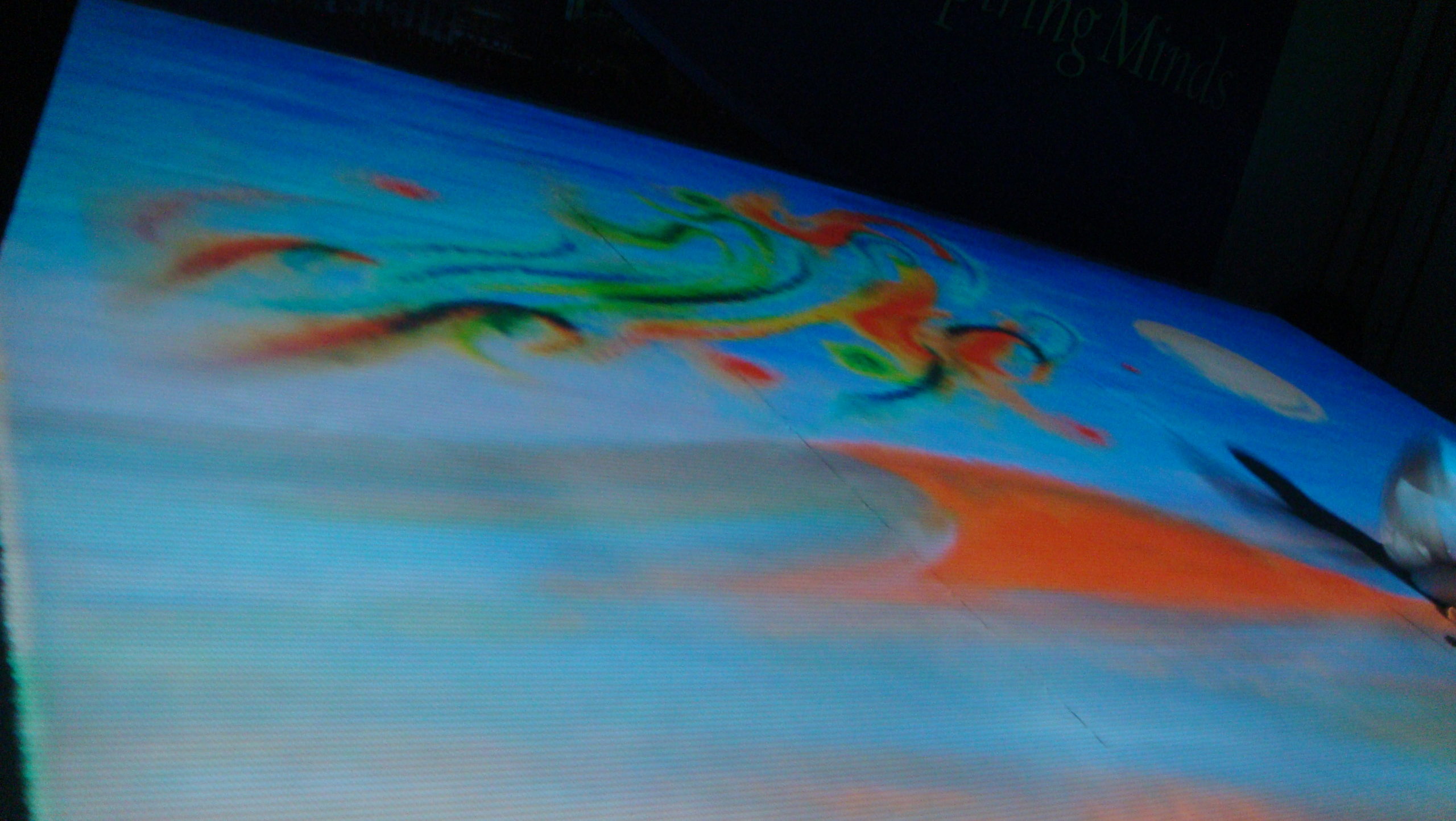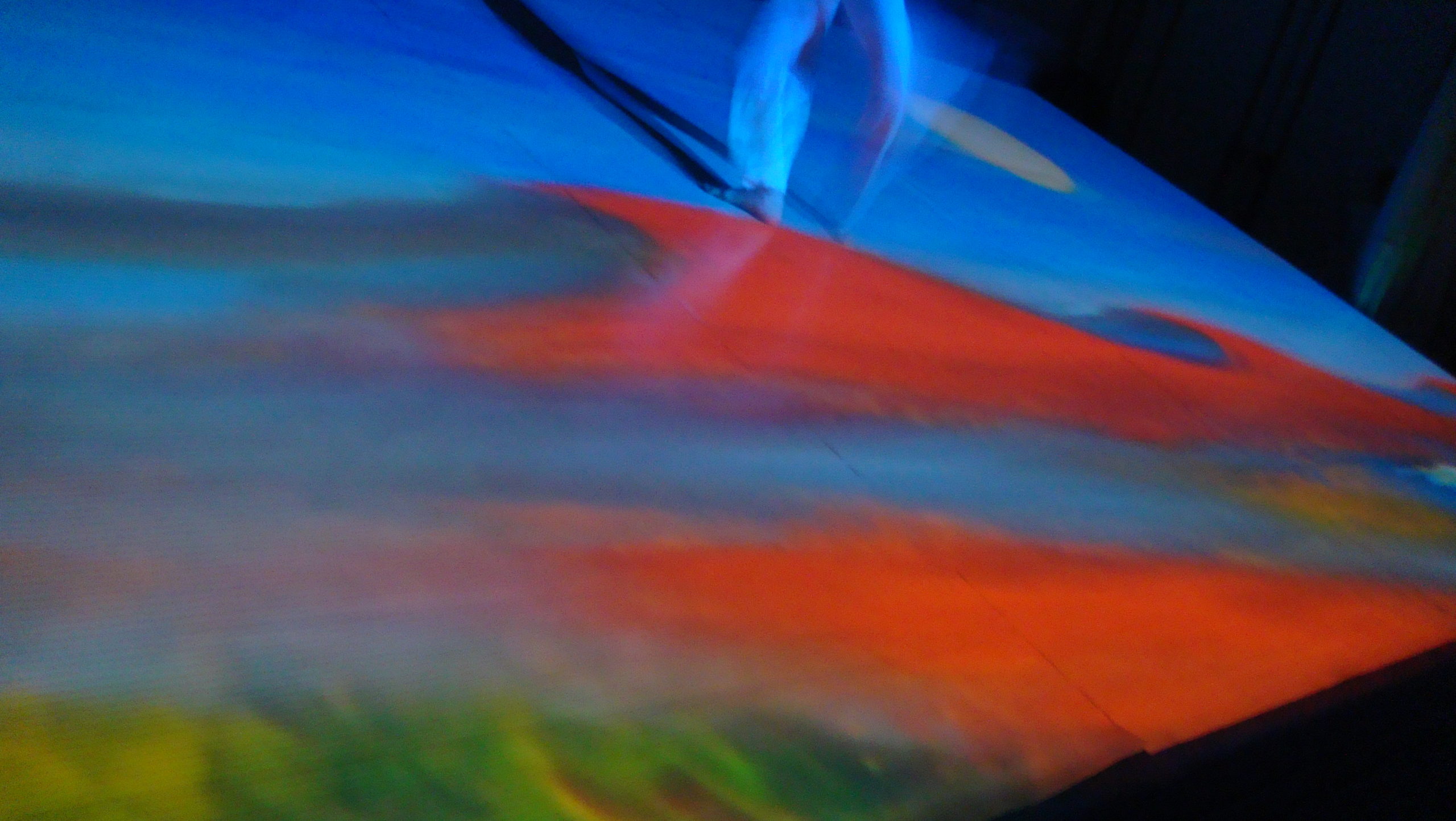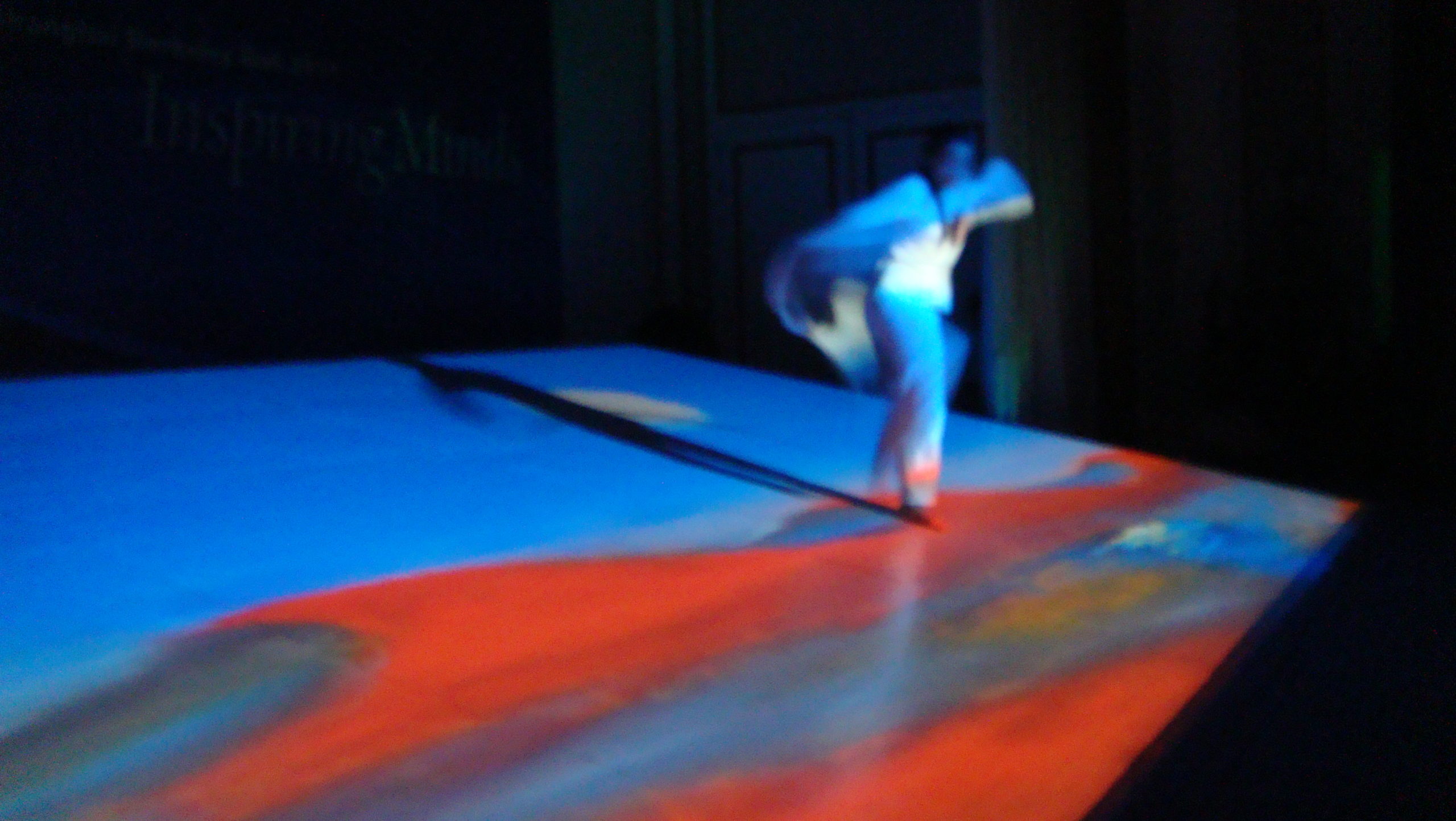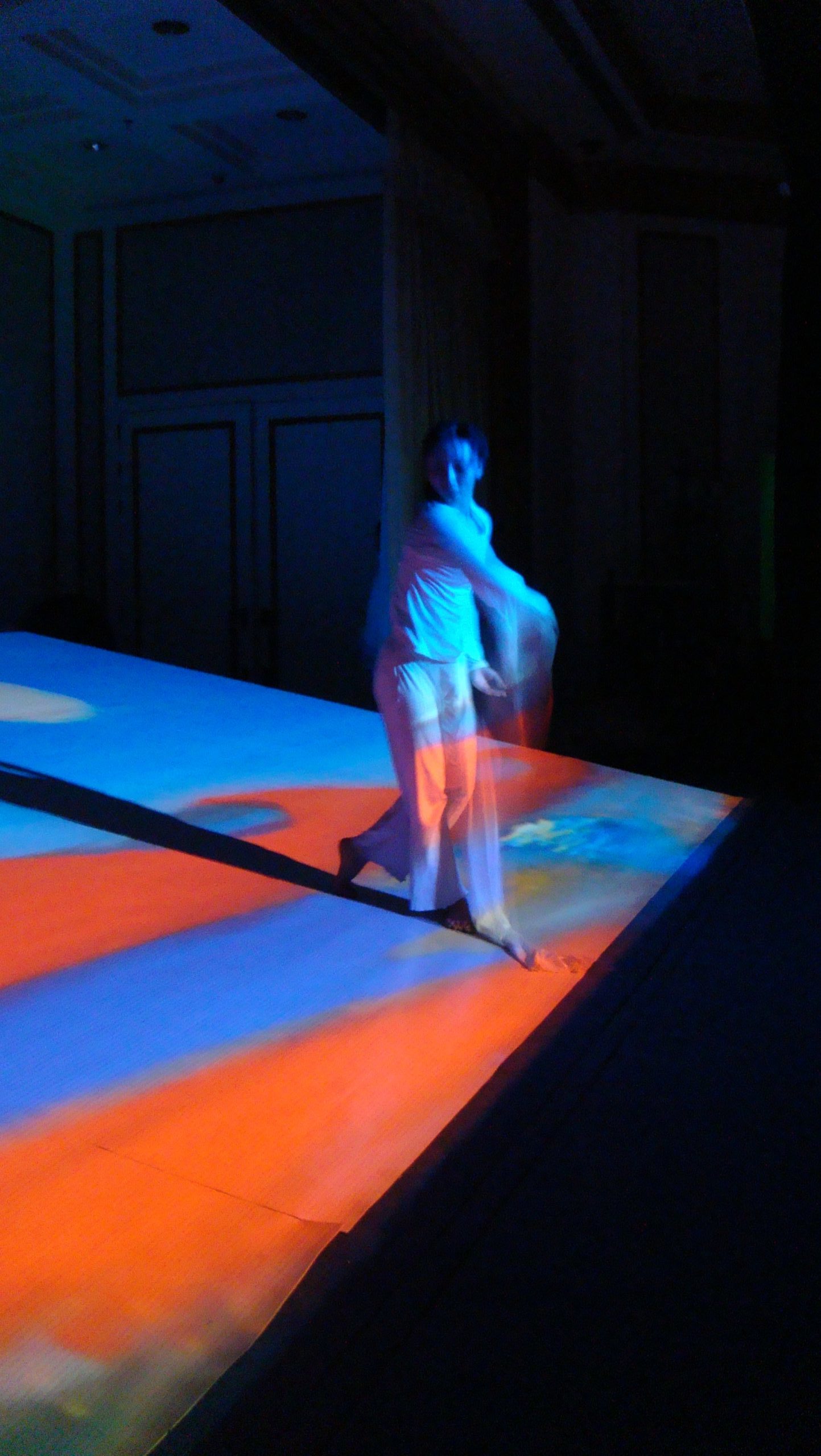 To celebrate its 20th anniversary in China, UC Berkeley commissioned a painting by the Chinese artist Chang Jiahuang. The artist took hundreds of digital photos throughout the process of creating this work.
A team of computer scientists transformed the photos into a light brush suspended on the ceiling that reproduced the artist's original brushstrokes on stage, while two professional dancers interpreted the artist's movements.
The audience could admire a virtual painting being painted live on stage, thanks to the play of light coming down from the ceiling and the dancers' movements.
At the end of the show, the original painting was offered to the President of the prestigious University
http://www.changjiahuang.com/films/Presentation_berkeley2mp4.mp4